Waterproof and Adjustable Snow Boot Gaiters
Product Detail
Product Tags
Product Detail:
600D denier with repellent coating keep you dry and protected while you hike through the snow, slush or other harsh conditions
- Waterproof & Tear-Resistant - Durable polyester layer keeps your calves dry and supports you in the wet jungle, snow hiking and expedition. Excellent tear resistance and abrasion resistance greatly extend the service life and provide protection for your calves, resisting weeds, branches, thorns and gravel during hiking.
- Adjustable & Stable - The leg gaiters are 16" high, and can support calves of 6" diameter and below. You only need to press the drawstring buckle and tighten the drawstring to fix the gaiters to achieve close fit with the calf. The nylon cord buckles on both sides of the bottom of the leg protector can be adjusted at will according to the size of the shoe, and the metal buckle hooks the shoelace. Multiple measures can make the leg protector always fit the leg during exercise.
- Ultralight & Breathable - Leg gaiter is light weight, and you can't even feel its presence on the leg. Good breathability allows you to wear it for a long time without feeling stuffy calves. This also applies to jobs that need to prevent wood chips or weeds from entering the shoes. For carpenters and cleaning garden weeds, wearing leg gaiters is a good choice.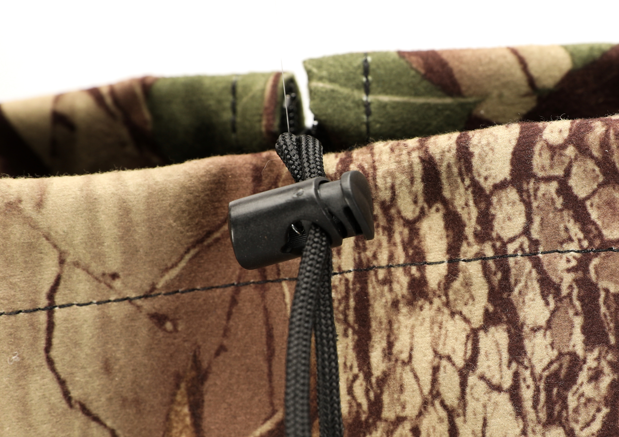 Just hold down the drawstring buckle and pull the rope back and forth to adjust the tightness of the gaiters. Suitable for calves of 6" diameter and below. Put on the leg gaiters and tighten the drawstring to ensure that it fits tightly with the calf during walking to prevent sliding
Adopt the adjustable design, which can be adjusted according to your own size, and the strapping is convenient and firm.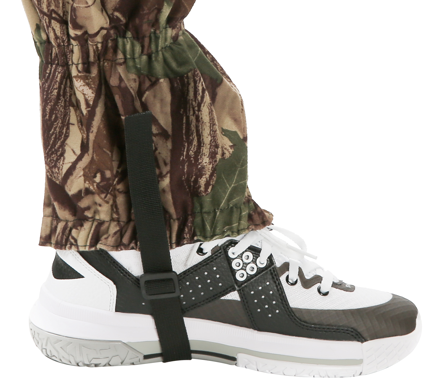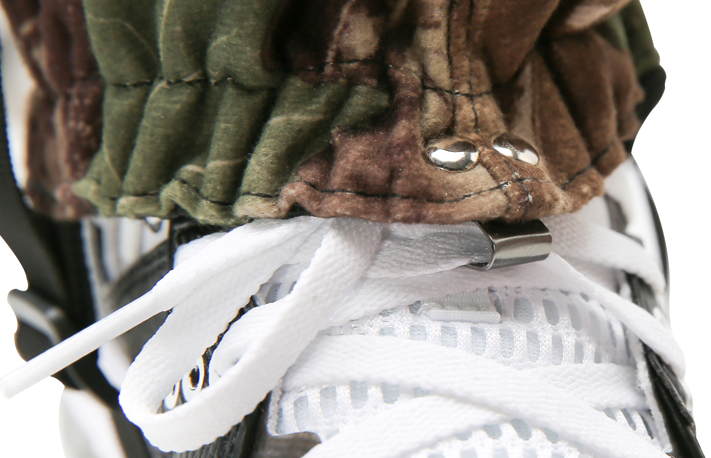 The shiny metal buckle can hook the laces to further secure the leg gaiters.
---
---