AKT-QT501B Recurve Bow Sight
Product Detail
Product Tags
Model No.:AKT-QT501B
New High Accuracy Manufacturer Recurve Bow Sight
How to adjust the elevation and the windage of a recurve bow sight?
A bow sight makes aiming a lot easier, but to aim well you need to tune and adjust it.
Elevation: to adjust the height of your sight, you must first unscrew the thumbscrew on the side of the windage module. This screw locks the windage module on the sliding bar. When the screw is loose, you can slide the entire assembly up or down.
Windage: you have two options to adjust the left-right alignment of your sight. The first option is to use the windage knob on the side of your sight. The second option is to twist the aperture of the sight. If you twist the aperture, you will see that the sight moves either inwards or outwards. In most cases, you must first untighten the thumbscrew in the front to twist the aperture.
Product Detail:
Product Dimension (mm): 330*230*61mm
Single Item Weight: 745g
Packaging: Single item per soft case, 20 cases per outer carton
Ctn Dimension (mm): 550*480*350mm
Ctn  G.W: 15.8kgs
Specs:
High quality material :
Full 6000 series Aluminum construction,it is very durable .
Lightweight &easy to carry :
745 gr light-weight , it is lightweight .Each one packed into a deluxe soft case ,it will convenient and easy to carry.
High accuracy :
Quick-release fast vertical adjustment ,9" aluminum extension ,Windage and elevation adjustment ,adjustment for great precision,also improve your archery skills
8/32 ring pin included ,RH available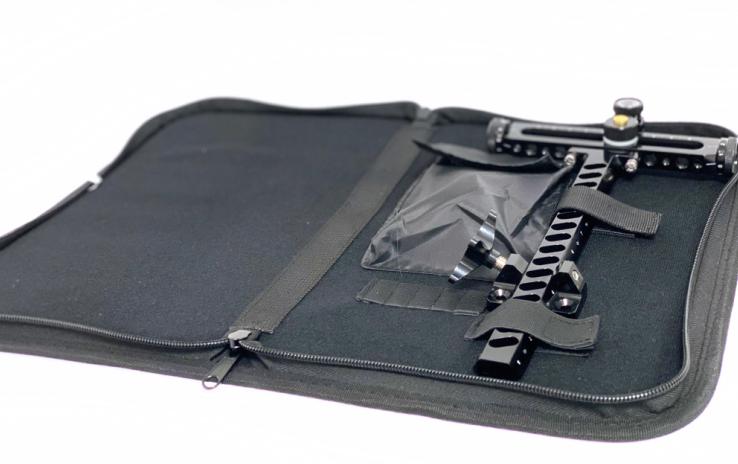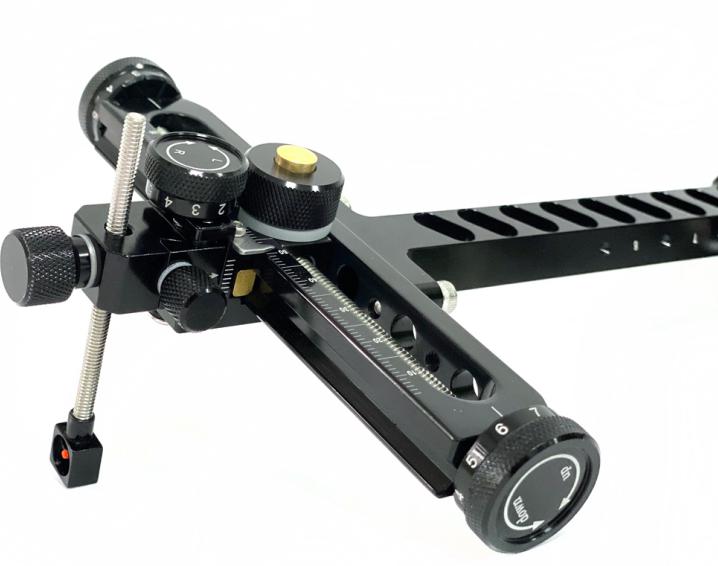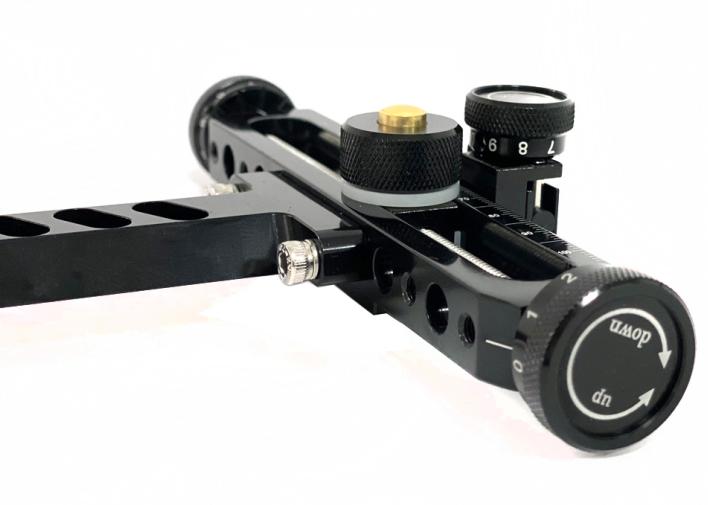 ---
---