Archery Arm Guard Forearm Guard Adjustable Protective 3-Strap Accessory
Product Detail
Product Tags
- Made of durable fabric with 3 adjustable strap, lightweight and good scratch resistant. 3 adjustable straps help to fit most sizes, more suitable and comfortable.
- This arm guard protect your forearm from being hit by the bowstring and its vented design helps keep your forearm cool. Great accessory for shooting, hunting, target practice and so on.
- Suitable for right or left hand shooters.
- The hunting and archery arm guard is crafted to protect you from bruises and injury from your bow string; This forearm guard is particularly useful for beginners who are still learning to hold their bow in the correct position and bow hunters needing to keep their sleeve out of the way
- The archery and compound bow arm guard is engineered from ergonomic thermoshaped EVA foam that naturally fits the contours of your body; With 50 percent more impact resistance and greater flexibility than inferior arm guards, the arm guard is a cut above the rest
- The buckles of the Arm guard forearm protector feature a side release configuration for rapid adjustment; With an extra low profile and shorter design, the buckles on our compound bow accessories are more comfortable and barely noticeable
- This is the forearm guard archery and hunting enthusiasts need; With superior ventilation that allow you to breathe easy, the arm guard allows for rapid evaporation; You can wear your arm protection on a naked arm, or even over a jacket or shirt.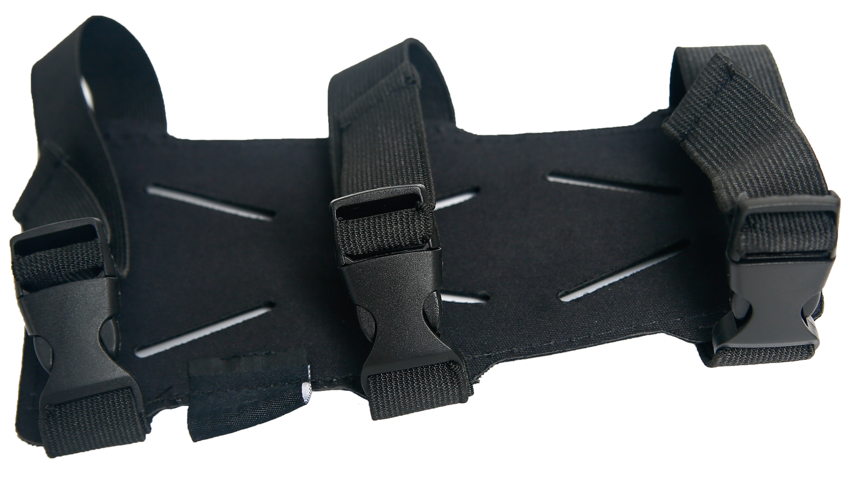 3-Strap Accessory to adjust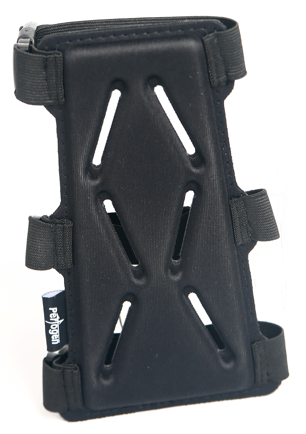 Vented design & Protective effect
---
Previous:
New Design Durable Multifunctional Hunting Training Archery Field Quiver With Adjustable Deluxe Waist Belt
---