Soft Carrying Gun, Shotgun and Rifle Case, 48 inches with Zippered Accessory Pockets
Product Detail
Product Tags
Product Detail:
Material: Heavy-duty 600D polyester with PVC coating
Dimensions: 122*5*23cm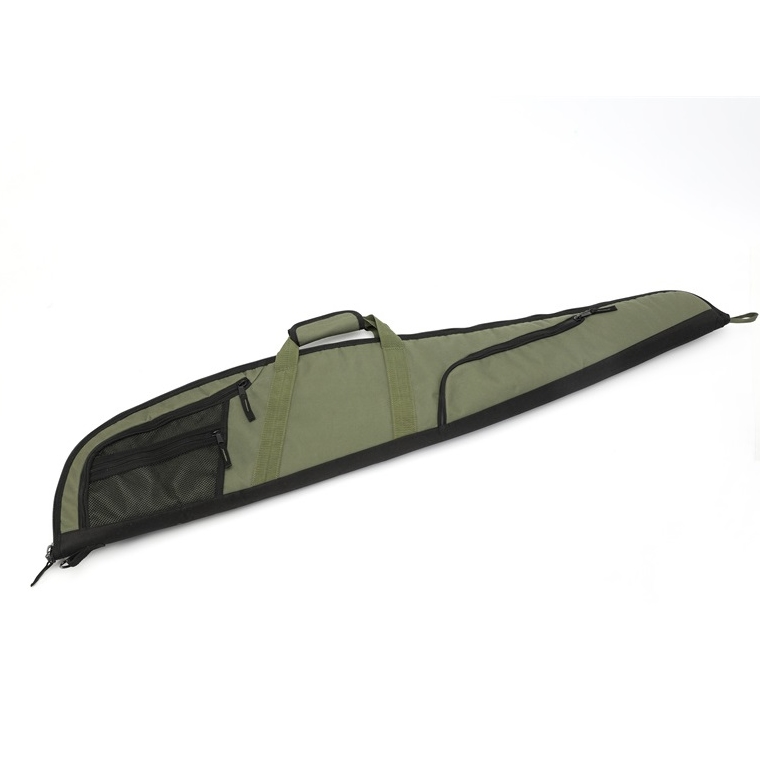 - This gun bag can provide with better storage and easy to carry guns, and the easy clean lining can prevent our guns from unnecessary bumps and abrasions in transit.
- Made from rugged and durable fabric with extra foam padding for protection gun.
- This Gun Case features zippered accessory pockets to get shooting gear where you need to go, we can install some small things, such as mobile phone, gloves, markers, compass, etc.
- Comfortable handle for easy carrying, and a loop at the end of the case
- Size: Exterior 48" x 9", Large storage space Suitable for most hunting guns, shotguns, rifles, extra pockets can easily store accessories. Lightweight, durable, stylish and advanced appearance, it is a good choice for hunting and shooting.
FRIENDLY NOTE: The length of the bag we marked is the outside length, not the inside length. There is a difference of 1-2 inches between the inside and the outside.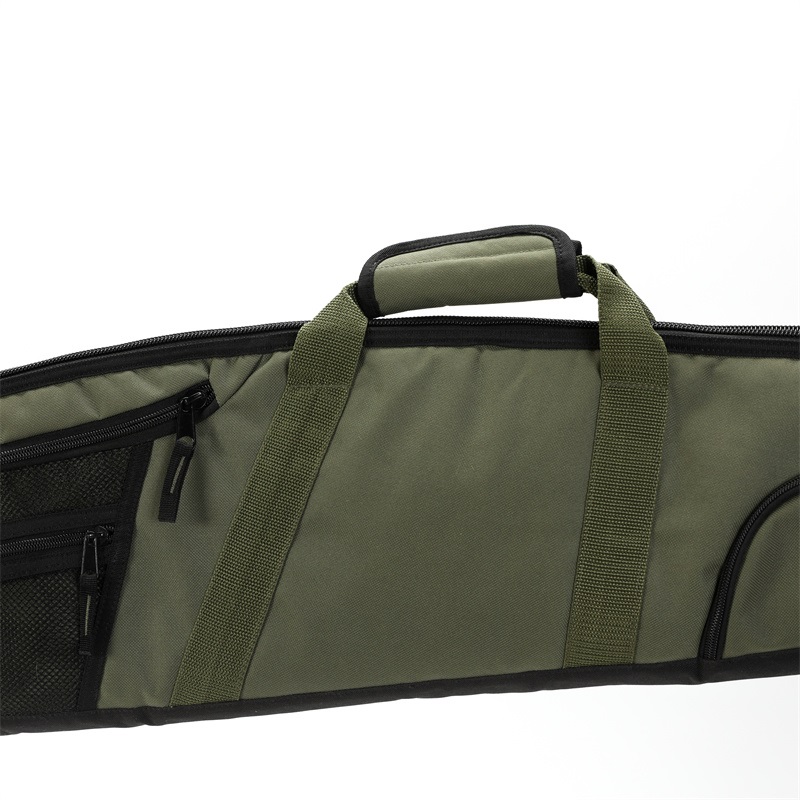 Padded handle for easy carrying
Extra zip pockets for storing gun accessories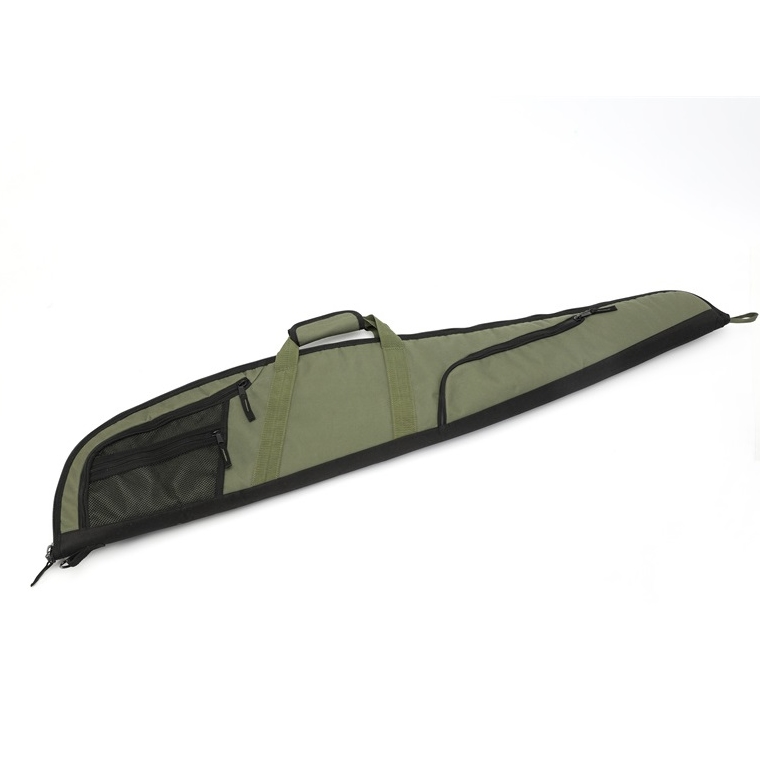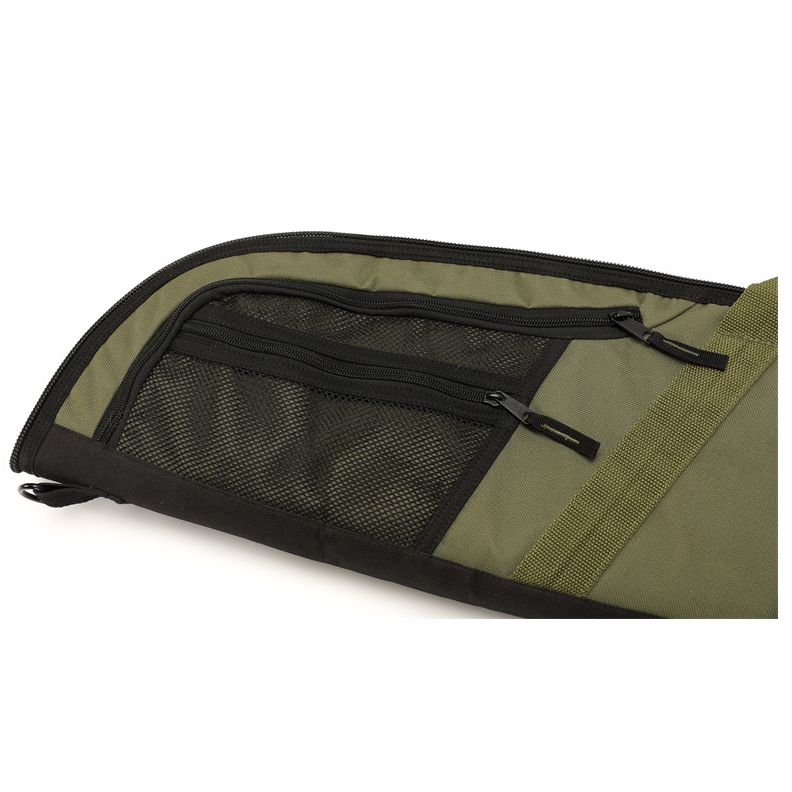 A loop at the end of the case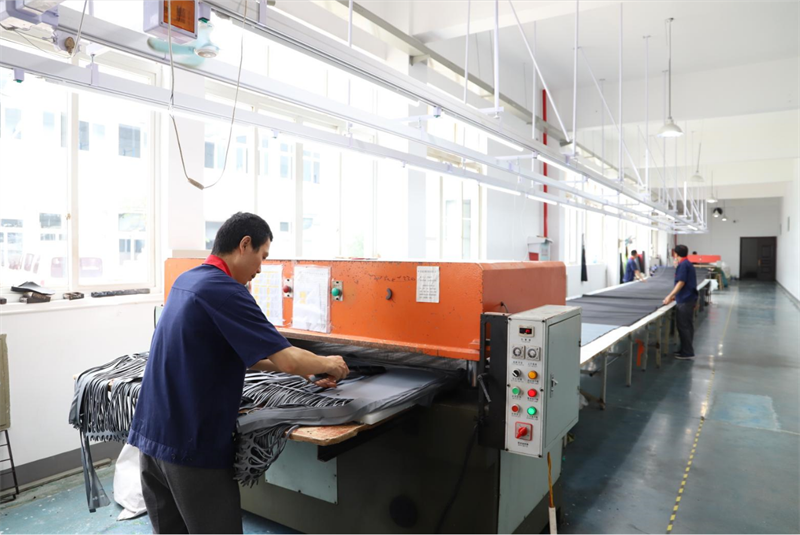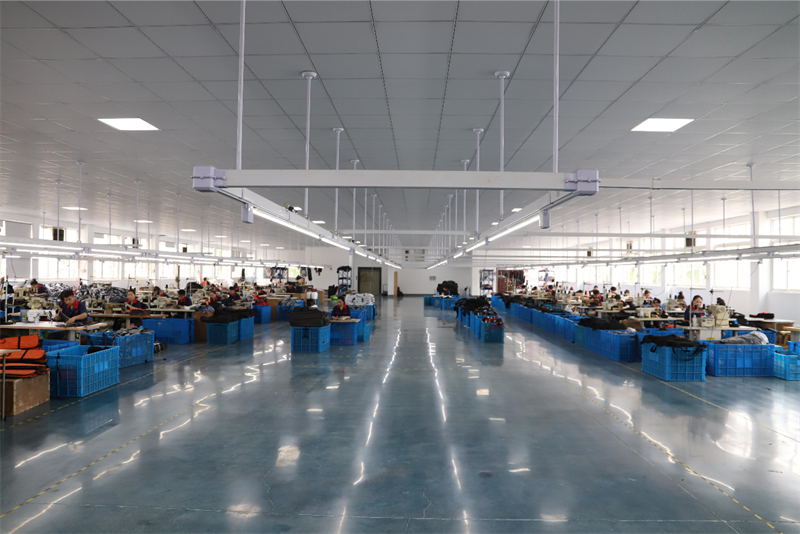 Ningbo S&S sports goods has been engaged in bags for many years, mainly making outdoor sports products, such as: bow bags, hunting bags, archery quivers, gun bags, ski bags, drinking belt bags etc.
---
---