Soft Foldable Rubber Arm Protector Arm Guard With Adjustable Straps For Target Practice
Product Detail
Product Tags
Why do achers wear arm guards ?
The main purpose of an arm guard is to stop the string from hitting your arm.
There are two causes of string slaps. The first cause is related to how you are holding your bow. If an archer grips their bow wrong and has their forearm protruding into the line of the bowstring, they will get a nice reminder to use better form. The second is simply your anatomy. The structure of your arm is based on your genetics. Some people might be unfortunate enough to not be able to hold a bow the right way, causing wrist slaps on every shot. There are ways to avoid string slaps but the most surefire prevention method is to wear an arm guard.
Arm guards are easy to put on: just slide it on top of the forearm and fasten the straps. The straps are sometimes made out of Velcro but they can also be elastic. You want the arm guard to be right in front of the elbow joint so it doesn't get in the way when you're shooting.
No matter how much experience an archer has, there is always a chance that they can be hit with their bowstring. When in doubt, be smart and protect yourself with a high-quality arm guard.
Product Detail: 
Product Dimensions (cm): 14*7cm
Single Item Weight: 0.02 kg
Colors:Black,Blue,Red
Packaging: Single item per poly bag with header,
250 poly bags with header per outer carton
Ctn Dimension (cm): 37*23*36cm
G.W per Ctn: 6 kgs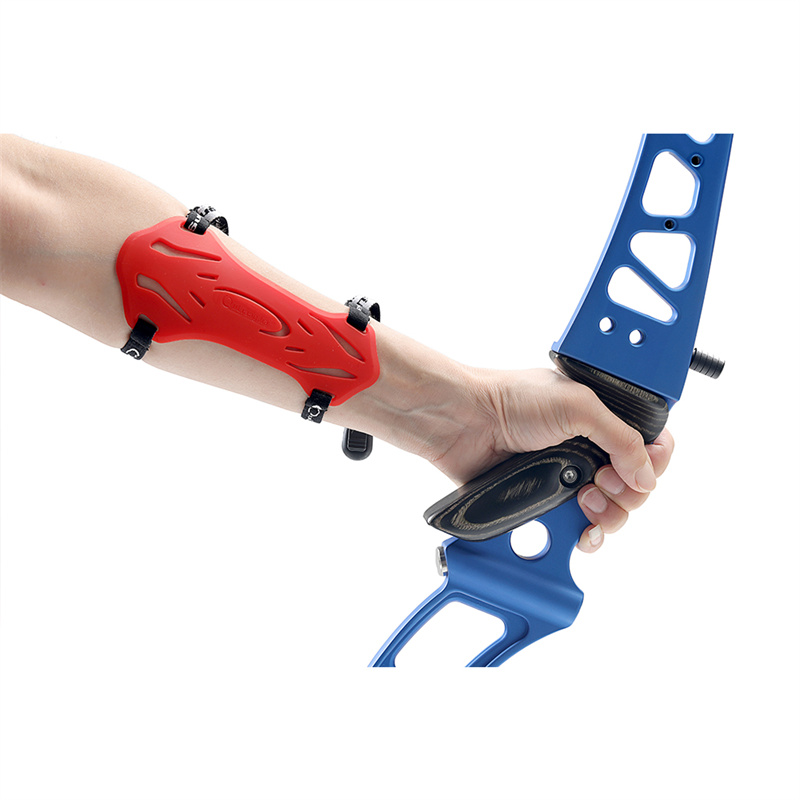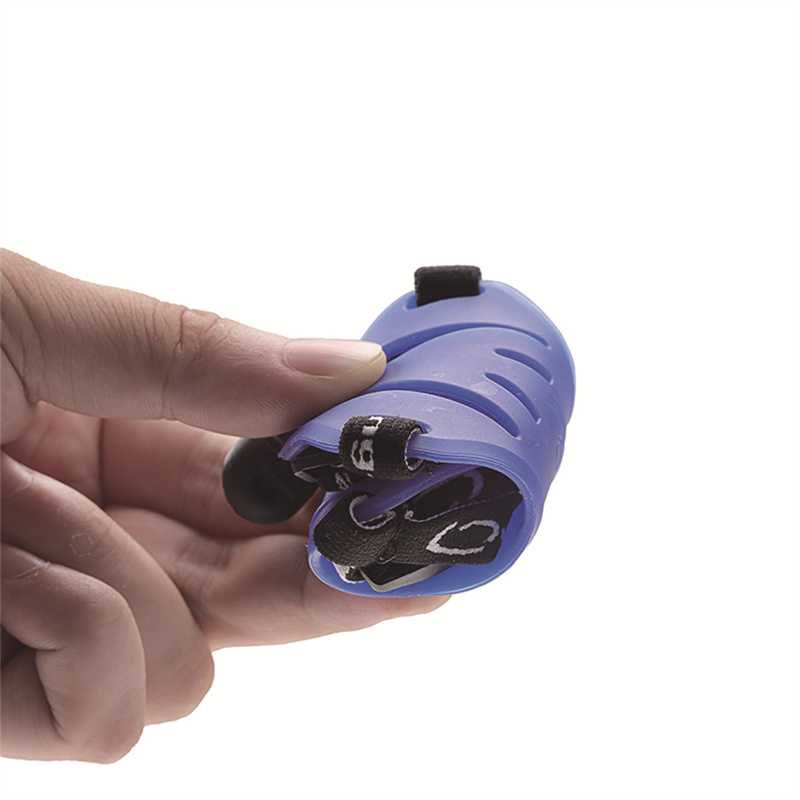 High quality : Molded rubber version .It is made of high quality & lightweight rubber, it is soft and foldable.
Easy to use :With 2 adjustable elastic clip buckles,so you can put it on or take it off very easily .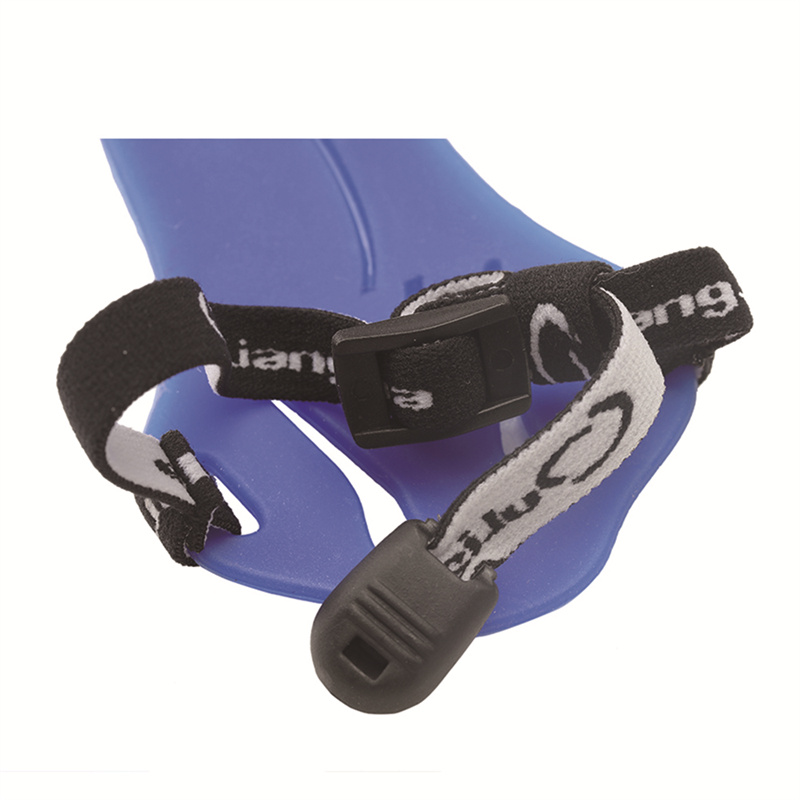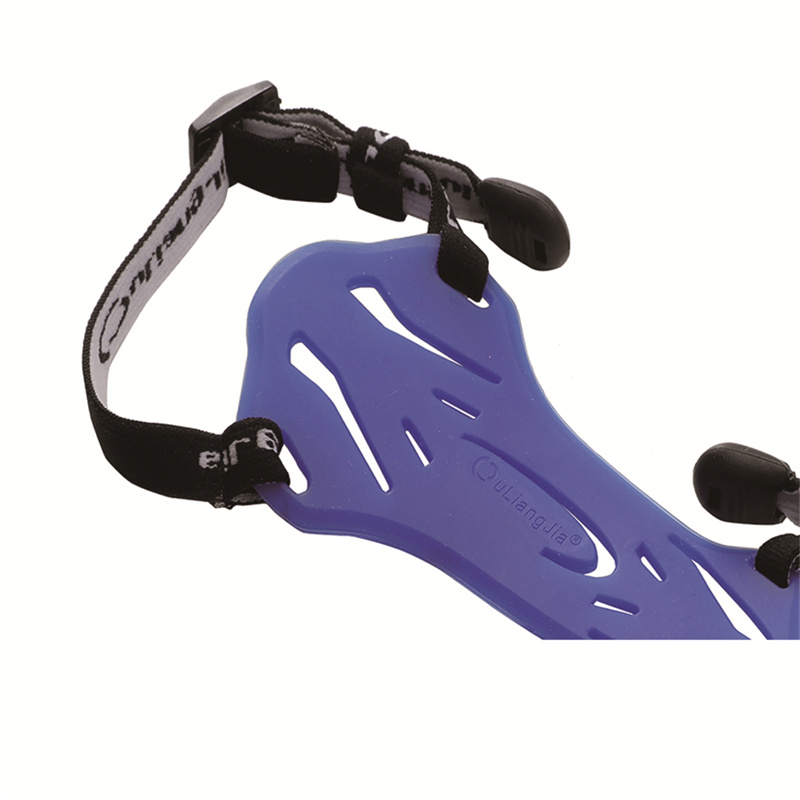 Colors&Packaging : 3 classic colors for your reference and each one packed in an opp bag with nice head card.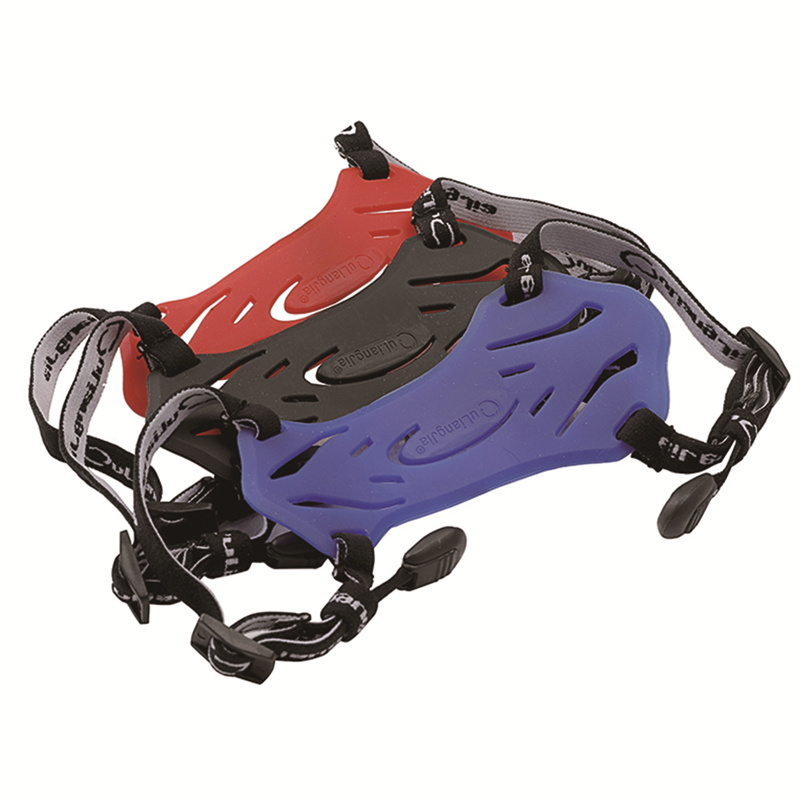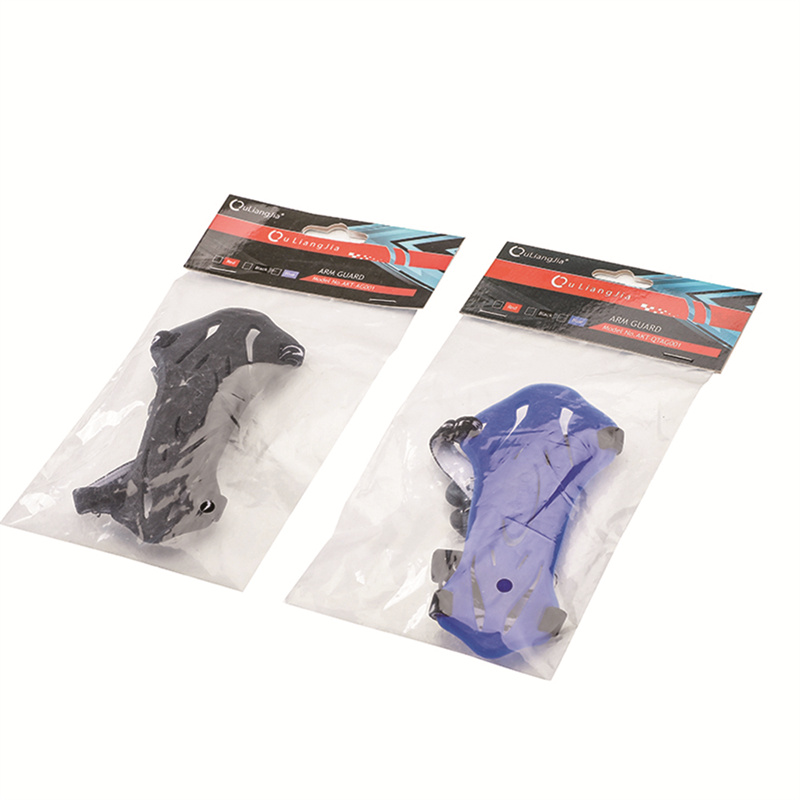 ---
---