Easy Carry-on Adjustable Kids Youth Teens Hip Back Quiver For Archery Training
Product Detail
Product Tags
The quiver is not a complicated device,but it does perform a very important function.
Archery would be much more difficult while trying to hold a dozen arrows in one hand , and laying the arrows on the ground is just not a good idea.
In order to avoid broken or lost arrows, archers of centuries past invented the quiver to hold their arrows.Both bow hunters and target archers often use this accessories,which can be stored on the archer's body,on his bow,or on the ground.
The quiver increases convenience as well as making transportation easier.
Product Detail
Product Length (cm): 47cm
Single Item Weight: 0.16 kg
Packaging: Single item per opp bag , 40 opp bags per outer carton
Ctn Dimension (cm): 50*34*25cm
G.W per Ctn: 7.5kgs
Specs: :
Handy Back Quiver With Humanized Design
Archery quiver with padded comfortable shoulder strap for back sling style;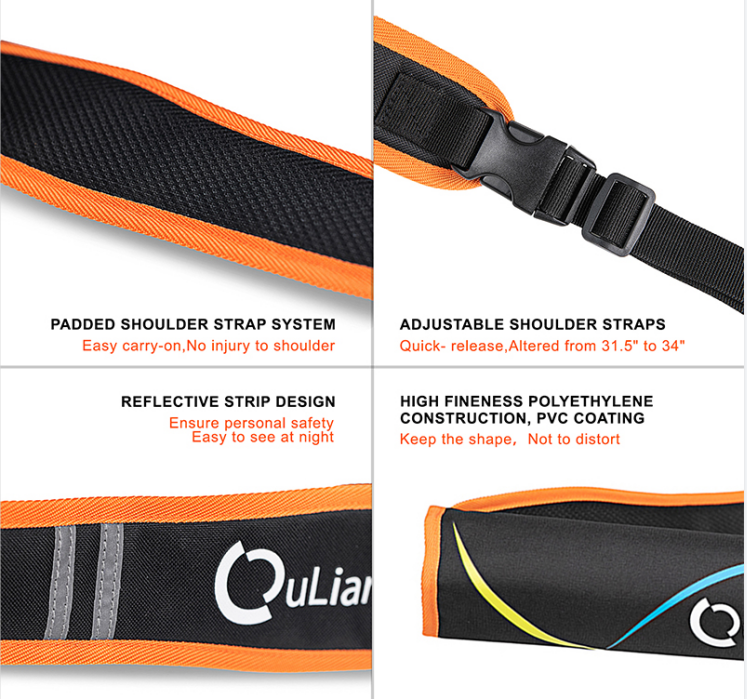 Premium Quality
Archery equipment well-made with rugged polyester material.
Lightweight & sturdy, anti-wear and scratch resistant.
Reasons For Kids Should Practice Archery
Archery is a safe, fun activity that includes a number of extra benefits for the whole family.
1.Archery helps physical development.
2.Archery teaches growth mindset.
3.Archery improves mental toughness.
4.Archery boosts self confidence.
5.Archery gives a sense of accomplishment.
6.Archery teaches goal setting.
7.Archery is a social sport.
8.Archery teaches teamwork and sportsmanship.
9.Archery teaches the importance of safety.
10.Archery is fun.
11.Archery is cool.
12.Archery teaches valuable skills.
---
Previous:
Adjustable Soft Breathable Arm Guard
Next:
IOS Certificate China Newtop-228W Superior Horizontal High Speed Intelligent Paper Bow Machine
---