Adjustable Soft Breathable Arm Guard
Product Detail
Product Tags
Why do people archers wear arm guards ?
For the most part, archers wear arm guards because it's a personal preference they have to protect themselves from the bow string when firing the bow. Also, an arm guard will help hold loose clothing out of the way of the bow string which could have otherwise thrown off the shot.
It protects the archer's forearm against injury by accidental whipping from the bowstring or the fletching of the arrow while shooting, and also prevents the loose sleeve from catching the bowstring.
Product Detail
Product Dimensions (cm):17*8.5cm
Single Item Weight: 0.068 kg
Packaging: Single item per polybag with header , 300 opp bags per outer carton
Ctn Dimension (cm): 51*49*41cm
G.W per Ctn: 18kgs
Specs: :
This leather arm guard is very breathable .
It is specifically designed for smaller or younger archers.
This leather arm guard is lightweight and easy to carry.
The arm guard will protect your forearm from being hit by the bowstring.
Adjustable strap for comfortable fit
Two straps adjust with one hand,easy to use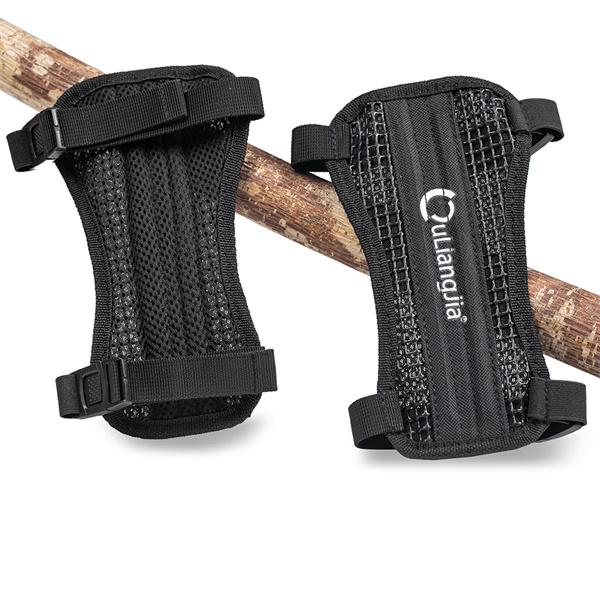 ---
---